Suzanne Kasler is inspired. As the principal of Atlanta-based Suzanne Kasler Interiors, she often asserts that "a room should be collected, not decorated." Incorporating the personal collections of her clients with fine art and antiques, contemporary pieces and custom-designed furniture, Suzanne's meaningful interiors straddle that rare middle ground between sophisticate and ingénue. As a graduate of the University of Cincinnati's College of Design, Art, Architecture and Planning, Suzanne brings a comprehensive knowledge of interior architecture and decorative arts to her design work.Suzanne's classic interiors have been featured in Architectural Digest, Elle Décor, House Beautiful, House & Garden, Southern Accents, Traditional Home and Veranda. Her widely published work has won numerous awards, placing Suzanne among the elite of America's top designers. In the fall of 2009, Rizzoli published Suzanne's first book, Inspired Interiors, featuring her "deft use of couture-like detailing, a keen sense of sublime color selections, and an aesthetic that seamlessly bridges American and European sensibilities."
Award-winning interior designer, Suzanne Kasler, has joined with Ballard Designs to create her premiere collection of home accessories. More than 40 in all, each piece brings together Suzanne's unique eye for the unexpectedwith Ballard hand craftsmanship from around the world. The result is a signature collection richly layered in couture detailing, sublime color and timeless style.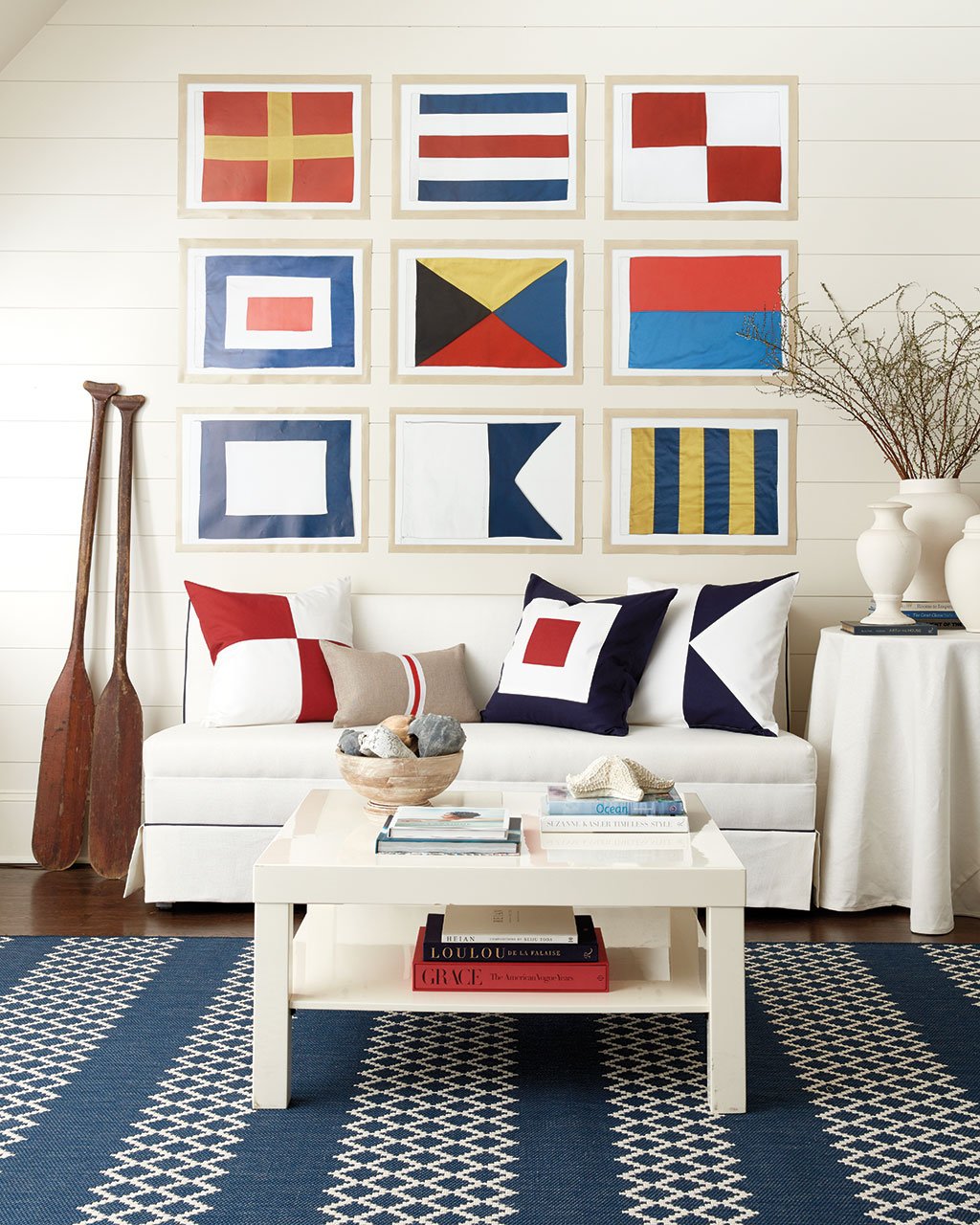 With every new collection, we fall more in love with Suzanne Kasler's tailored, timeless style, so it's no surprise that her summer 2017 collection has us ready to throw back the window treatments and take in that gorgeous summer weather. We visited Suzanne's office to talk with her about her new pieces, her new favorite color, and why nautical accents belong in every room.